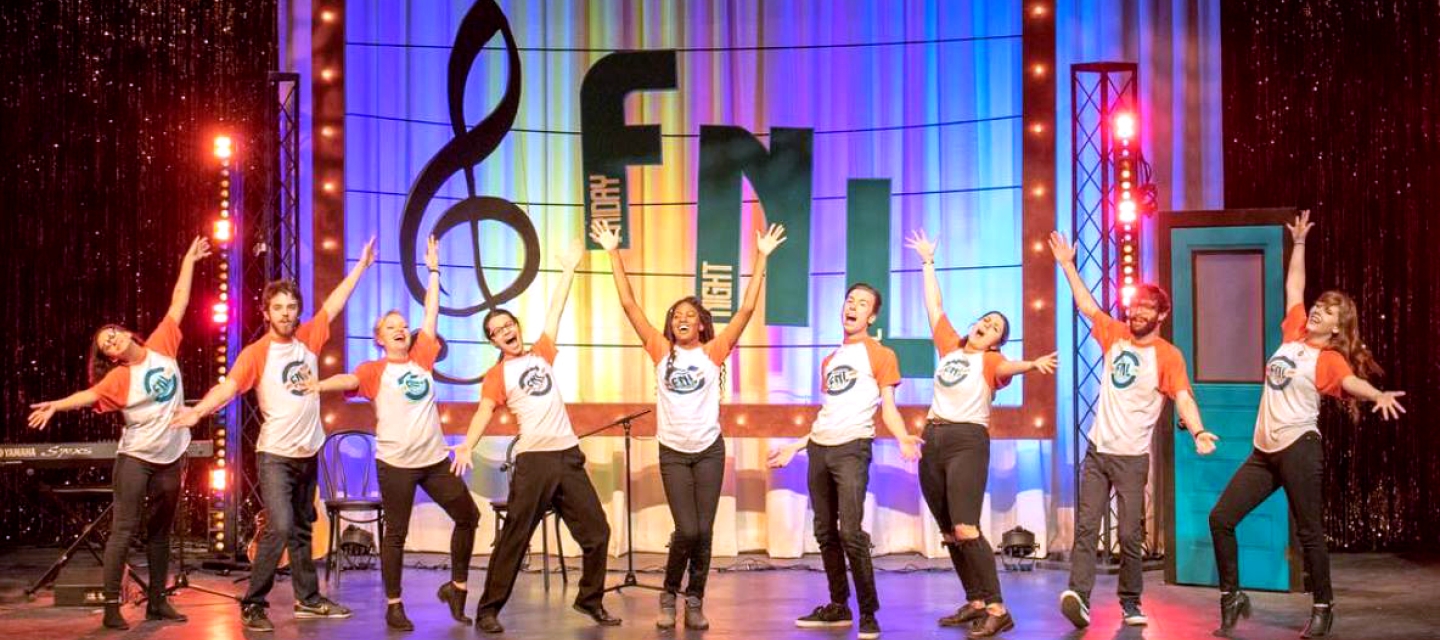 Friday Night Live!
Friday Night Live! is Buffalo State's student improv troupe. Come for the laughs, come for the fun!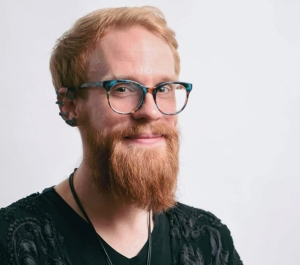 Lee Becker
Lee Becker (Dr_Oops) is a professional improvisor, musician, producer and developer of one-of-a-kind productions. His credits include NYC Podfest (Production Manager), Nyctophobia (Production Manager), Pity Applause (Writer/Actor) and Aunt Fanny's Back Alley Playhouse (Actor/Producer). Lee was Associate Director of Casting Hall's own The Drowsy Chaperone. A proud Buffalo State alumnus, Lee previously served as FNL team lead and President of Casting Hall Productions. Lee is excited and humbled to be back at Buffalo State working with the cast of FNL!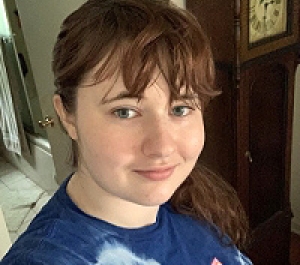 Madison Chase
Madison Chase (Scout) is a junior double majoring in Television and Film Arts and Theater. Scout's hobbies include getting laughed at, tripping over her own two feet, avoiding gluten, and making tacos. In all seriousness though, Scout typically works backstage on Buffalo State productions. So come on down and laugh at her like everyone else does in their free time! P.S., If you see a grammar mistake, no you didn't.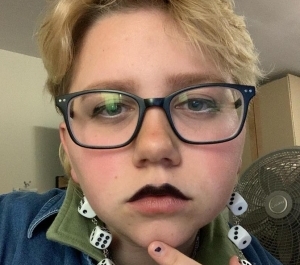 Bobbi Clarkson
Bobbi Clarkson (He/They) is a sophomore theater major and a first-year FNL cast member. They look forward to building their skills in performance through improv. He thinks he's really funny alone in his room, so he figured he would try to be funny in front of a bunch of people too. Come laugh at him!
Asher Glass
Asher Glass (they/them) is a sophomore double majoring in Art and Art History. This will be their first year in FNL. They have had previous experiences with improv in high school and are excited to continue in college. They hope you will come check out Friday Night Live and have a night of laughs with them and the rest of the talented cast.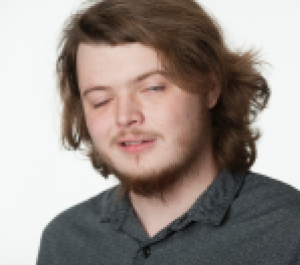 Ian Hagerty
Ian Hagerty (he/him) is in his fourth year as a Friday Night Live cast member. He is a double major in Theater and Television and Film Arts. He enjoys having Friday Night Live as an avenue to practice his comedic stylings. His continuing mission is to explore strange new games, to seek out new jokes and new characters to play, to boldly go where no one has gone before!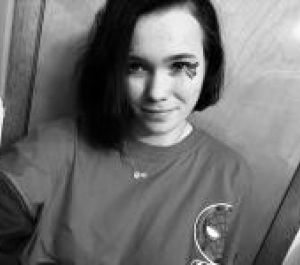 Link Hagerty
Link Hagerty is a second year Theater major at Buffalo State and is the treasurer of Casting Hall Productions. They look forward to being a part of this unforgettable cast, and learning more about improv while being part of the cast. Come laugh at them, and dance your cares away. Worries? For another day. Let the fraggles play - down at FNL.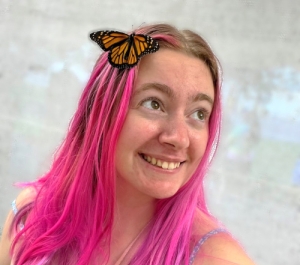 Summer Harris
Summer Faye Harris is a senior double majoring in Theater and Television Film Arts! This is Summer's second year in FNL. She handles their PR/Marketing and is super excited to develop her improv skills and friendships amongst her cast mates! She has acted in many theater productions and short films across WNY and at Buffalo State College. Summer loves to create stories, she looks forward to the wacky games she will play in FNL, and creating films throughout the year!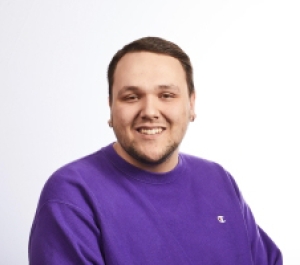 Aneris Rivera-Wagner
Aneris Rivera-Wagner is a multifaceted percussionist, songwriter, rapper, and producer from Buffalo, NY. As of fall 2021, he is a student of SUNY Buffalo State. His debut album "Jeremiah," named after Leonard Bernstein's 1st symphony, was released March 10, 2021. His second project, "Longbox EP," will be released in 2022.
Zach Wier
Zachary Wier is a junior at Buffalo State majoring in Social Studies Education with a minor in History. He has had a bit of experience in improv and comedy throughout his 20 years of life and he hopes one day to be a Social Studies Teacher and possibly do Voice Acting work for fun. When interviewed on the matter he responded with, "Who are you people?" and "How did you get into my house?" and refused to answer any questions. If you've read this far: How are you? You doing good in your classes? Let me know the next time you see me wandering aimlessly around campus.