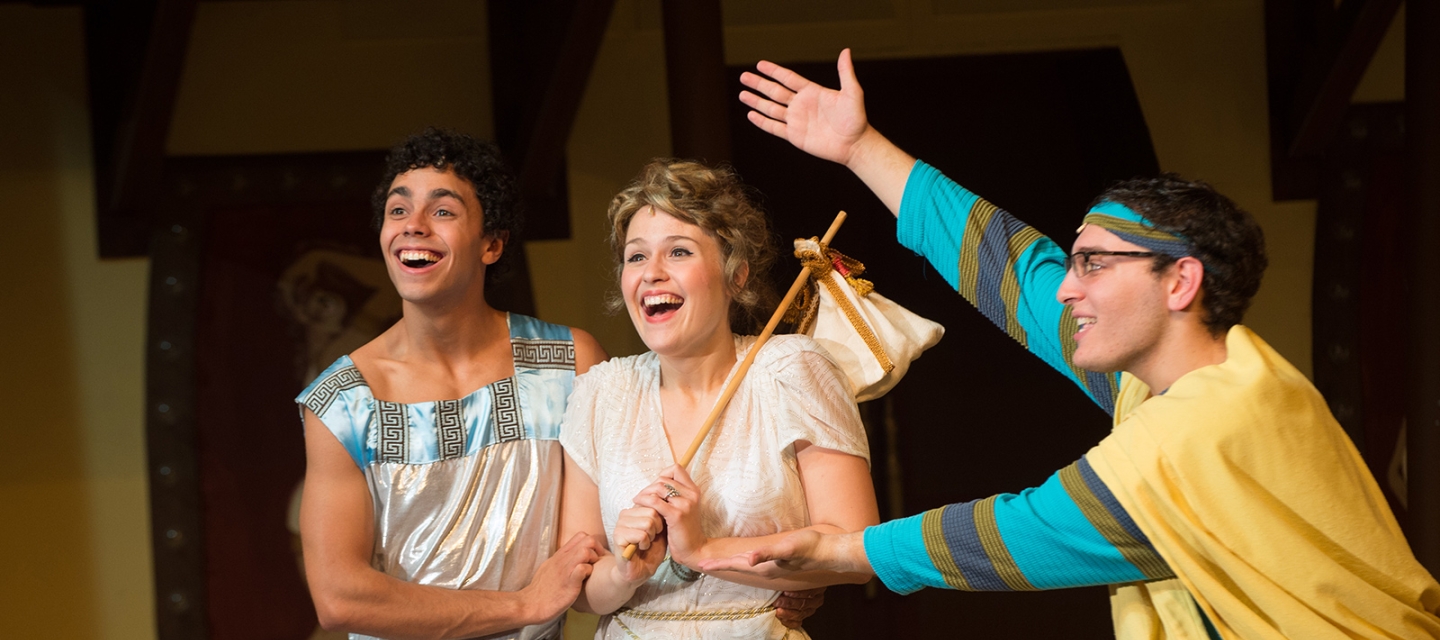 Theater Department History
Our Beginnings: Theater was once part of the English Department, as Speech and Theater.
1943: Casting Hall Productions was created by faculty member, Mina Goossen, with the help of her students.
1970s: The Performing Arts Department was formed as Theater, Dance, and Music.
1976-1980: Productions were held in Rockwell Auditorium. Rockwell Hall was damaged by fire and was rebuilt. It was closed from approximately 1976-1993, to raise funds.
1989-1992
The Theater department moved to the former gymnasium (now the current Savage Theater and Communications Building). It now houses the Flexible Theater. After a 3-year renovation, the space was re-opened in 1992. The renovation design was overseen by Dennis and Donna McCarthy.
"Brilliant Traces" was the first Casting Hall production staged in the new space. 
2005 
The Theater program was accredited by National Association of Schools of Theater (NAST).
Theater separated from Music to create the Theater Department (by NAST recommendation), and Dance remained in the Theater department.
The 400-seat proscenium theater in Upton Hall was named for Warren Enters, Theater Professor emeritus.
2011
James Huggins formed the Buffalo State Dance Association to house NDEO's Collegiate National Honor Society for Dance Arts (NHSDA) as his Arts and Letters capstone project1. He wrote by-laws, held elections, and he and Missy Vargo were the first to graduate with NHSDA honors.
2016
Carol Beckley formed the Alpha Theta Theta Honor Society chapter at Buffalo State.
Department chairs
2014-present: Ann Emo 
Interim Fall 2018: Dr. Anthony Chase
2013-2014: Carlos Jones 
2011-2013: Donn Youngstrom
2008-11: Drew Kahn
?-2008: Donna McCarthy