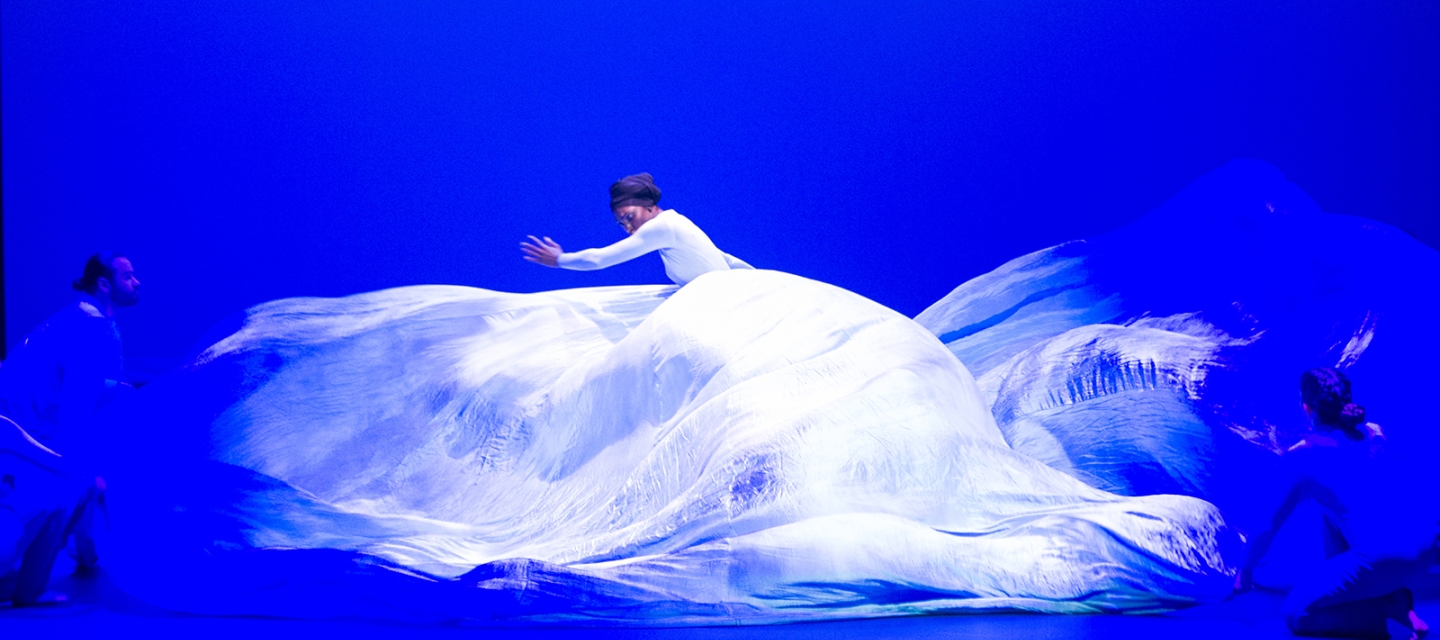 Dance
Dance at Buffalo State delivers a liberal arts education and embraces a philosophy of civic and community engagement in all aspects of the program.
Our Dance Curricula
In addition to rigorous studio training that enhances the physical experience of the art form, the dance curricula is designed to deepen students understanding of the cultural, historical, and aesthetic value of dance to our world. Our community-based program fulfills our dance students' distinct aspirations while addressing local and global societal needs.
B.A., Arts and Letters with a Concentration in Dance
The bachelor of arts degree in arts and letters with a concentration in dance is an interdisciplinary major that allows students to pursue their particular interests whether that be performance, education, therapy, or community work with dance as the primary course of study. Excellent learning experiences in and out of the classroom develop dance leaders for an increasingly global society.
Dance Minor
The dance program also offers a 21-credit-hour minor. The program focuses on the study of dance as art, science, education, and culture. Through studio techniques, theory, history, and composition, students reflect on their own creativity and its aesthetic value, which leads to considering how dance enhances their major, is an expression of culture, and helps to build community.
Intellectual Foundations
In addition, the dance program offers a course of study for the dance enthusiast and advocate. This series satisfies Buffalo State's mission to provide quality liberal arts study through the Intellectual Foundations program. 
Students Who Soar: Rachel Repinz '18
Dance Opportunities
The Buffalo State Dance Association is the student voice to the Buffalo State Dance Program and provides students, interested in the many facets of dance, a forum for intellectual and creative exchange. Founded as the administrating organization for Buffalo State's Chapter of the National Honor Society for Dance Arts (NHSDA), we organize numerous events such as hosting professional workshops, volunteering within the community, raising money to benefit dance education, and inviting professionals from many backgrounds to share their expertise and passion for dance. These events assist students with meeting the honors criteria established by the National Dance Education Organization and also provide a wide variety of opportunities for students who simply love to dance. Dancers of all levels are welcome!
The NHSDA is administered through the Buffalo State Dance Association. Inductees are recognized for their artistic merit, leadership, and academic achievement. To be inducted a student must maintain a 3.5 GPA in dance, earn a minimum of 45 points, and provide a letter of support. To Graduate with Honors in the senior year, a student must earn an additional 15 points, secure another letter of support, and submit a personal research essay to the NHSDA Chapter Adviser.
National Honor Society for Dance Arts Pledge: I pledge to never compromise my creative ability, to be original and true to my body's natural movement. I will always be willing to improve my technique and stay open to new genres and ideas. I will never fail to help fellow dancers to let their talents shine and to be an advocate for prospective dancers everywhere. I will bring my personality and spirit to every dance that I am called to perform.  -­Deloris Gayle Griffin
Buffalo State Dance Theater is a student dance company that performs throughout the academic year. Built on the foundation of diversity and creativity, we accept and appreciate all dance forms. Students are invited into the company by audition. Acceptance indicates committing to the company for the full academic year, registering for a dance technique course each semester, and rehearsing for, and performing in the annual spring dance concert. Choreography is a powerful civic tool when the dancers embody critical global issues and move to convey justice. The concerts promote multiple perspectives, social change, and active citizenship. Faculty, students, alumni, and guest artists have presented a wide range of choreography, providing audiences with engaging and time relevant concepts that spark change.